WHAT IS A HYDROGEN PLANT-
A hydrogen power plant is a design model for a modern widespread electricity source. Essentially, it is a plant that generates electrical energy using hydrogen. It is proposed that a large facility in the city of Peterhead, Scotland, not unlike a nuclear power plant in appearance, be installed. Plans were first carried out by GE in 2006; however, its construction was hampered by the logistics of supplying the power plant. The cost of hydrogen production means that the cumulative cost of hydrogen-based energy would be higher than that of existing nuclear and petroleum-based electricity.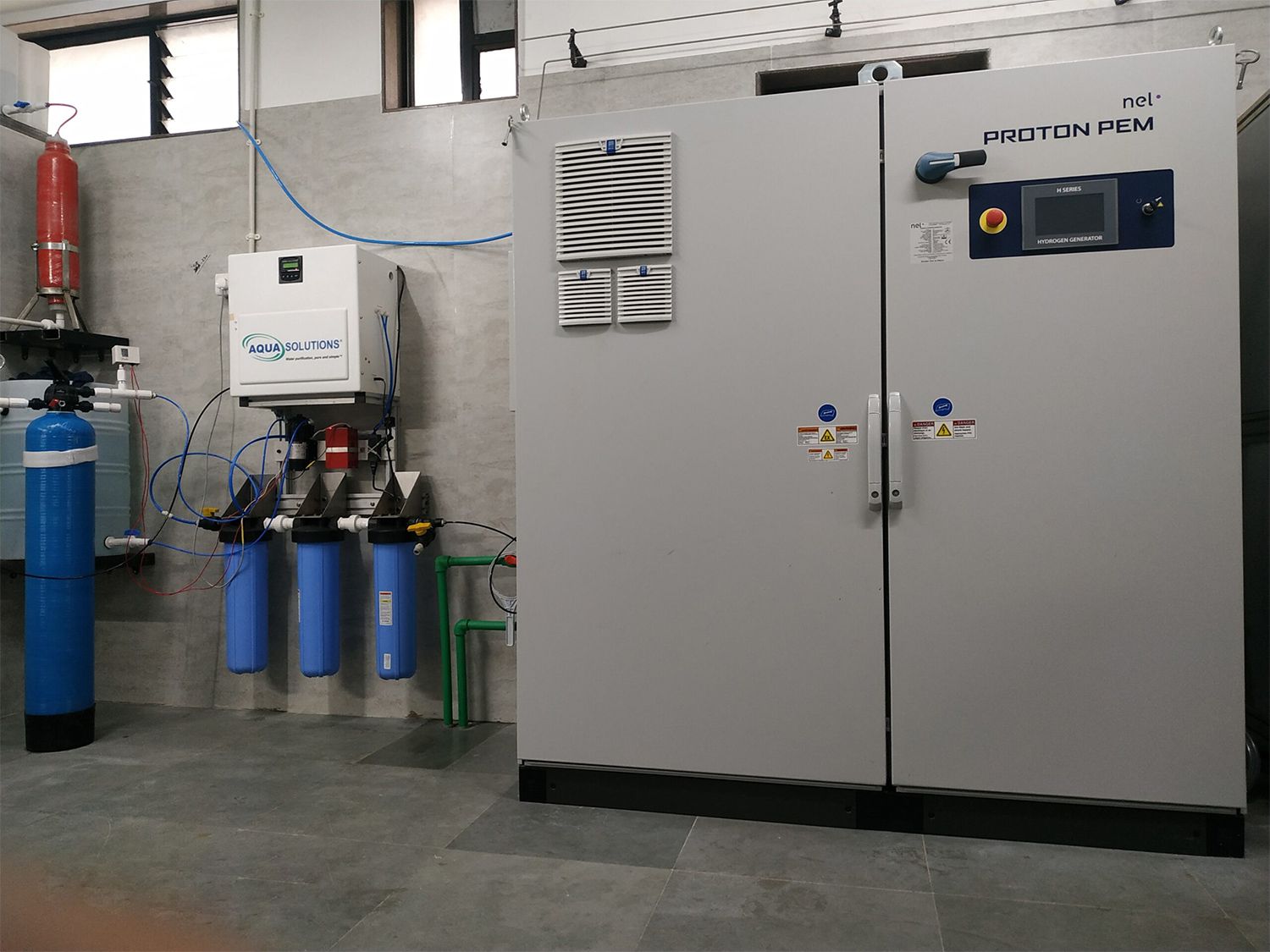 WORKING OF A HYDROGEN PLANT-
Thousands of hydrogen fuel cells can feed huge tanks of liquid hydrogen. These fuel cells are solid structures that, much like batteries, contain an electrolyte fluid and two terminals. The reactants, hydrogen and oxygen, flow into the cells in this situation. In order to generate an electrical charge and water as a byproduct, they intermingle with the electrolyte. While the energy is syphoned from the terminals and held in gigantic multi-ton batteries, the water flows out of another port. Until it is needed, the electricity remains in the batteries, in which case it is sent out like every other form of power plant via the local power grid. In principle, since it has no harmful by-products, this may be a near ideal source of energy and is just as fuel-efficient as the average internal combustion engine. Obtaining cheap supplies of hydrogen is, and has always been, the biggest challenge.
HOW WILL BE THE HYDROGEN OBTAINED?
The explanation for the construction of this first hydrogen power plant in Scotland is that it is near the North Sea, where the Sleipner Field is located. The Norwegian company Statoil Hydro is working on and refining this large area of natural gas. With approximately 80% of the available energy from natural gas being stored in the form of hydrogen, natural gas can be converted into hydrogen at the highest cost and energy efficiency. This is achieved by a method called the reforming of steam. At temperatures over 1,000 degrees Celsius, the natural gas is cooked and mixed with water vapour. Hydrogen and carbon dioxide are the result. For easy transport, hydrogen can be extracted, bottled, and condensed into liquid, while carbon dioxide can be disposed of by re-injecting it back into the reservoir of natural gas.