Making the best use of the technology is the most logical way to get your things done. Proton hydrogen generators are the perfect example of this. These generators are designed with keeping the high power needs in mind. These generators work on the safest and the most reliable technology and serve as the best alternative to tackle all the power requirements.
The generators are based on the Proton Exchange Membrane technology. This proton exchange membrane technology works on the basic concept of differential pressure. Under this technology, oxygen is produced at a low pressure whereas hydrogen is produced at a high pressure. As a result of this, the Proton hydrogen generator works efficiently in a quiet manner. Moreover, these generators also come with an advanced gas purification feature. Different models are available ranging from 200 cc/min flow to 4800 cc/min.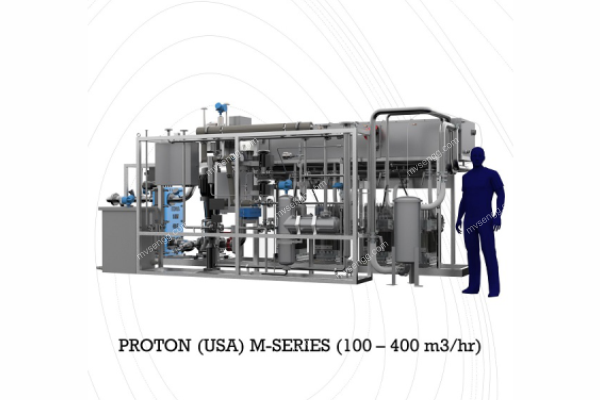 Moreover, these proton hydrogen generators are also designed with keeping all the required safety measures in mind. The built-in leak detectors work efficiently to detect any kind of leakage and consequently shut down the machinery in case of any such emergency. These generators are equipped with many added features like the touchscreen display, alarm, and maintenance reminder. All the above features have made these generators a big hit in the market. All the power needs get sorted with this generator.
The company MVS Engineering Pvt. Ltd., in collaboration with Proton team, is the leading manufacturer and supplier of Proton hydrogen generators. This company is working day in and day out to bring the most reliable products in the market. Dealing with them comes with many perks. Once you contact them and state your requirements, they will come up with the best solutions. The company has already supplied these Proton hydrogen generators to many business giants and their demand is expected to increase many folds in coming time. There is quite a wide variety to choose from. You can choose one as per your requirements. All the details are available on the official website.